STATIC GUARD SERVICES ARE THE MOST WIDELY USED AND EASILY RECOGNIZABLE GUARD SERVICES IN THE WORLD

Static guard services are custom fit to each clients needs. Entry/access control that may or may not include technical support, public environment service oriented engagements where there is a high level of public interaction and monitoring and operation of critical support equipment all fall under static guarding.
CDN Protection Guarding is a deterrent to crime and vandalism, particularly when shops, schools, banks or other venues are unmanned. In the event of a suspected or observed crime, our Guards notify, coordinate and work with local police to resolve the issue and maintain evidence to help our clients build a case and recuperate losses, if any.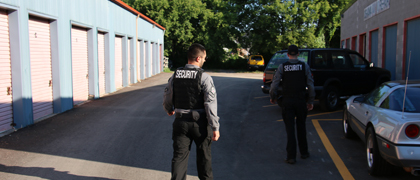 Static guarding included monitoring onsite security systems like burglar alarms, fire alarms, CO systems, video surveillance and identity systems and in conjunction with entry and access controls
In larger or more complex environments, static guarding can be complemented with security rounds, where a guard foot patrols and area and checks windows doors ,lighting, bathrooms/washrooms, HVAC and other systems in the area of operation.